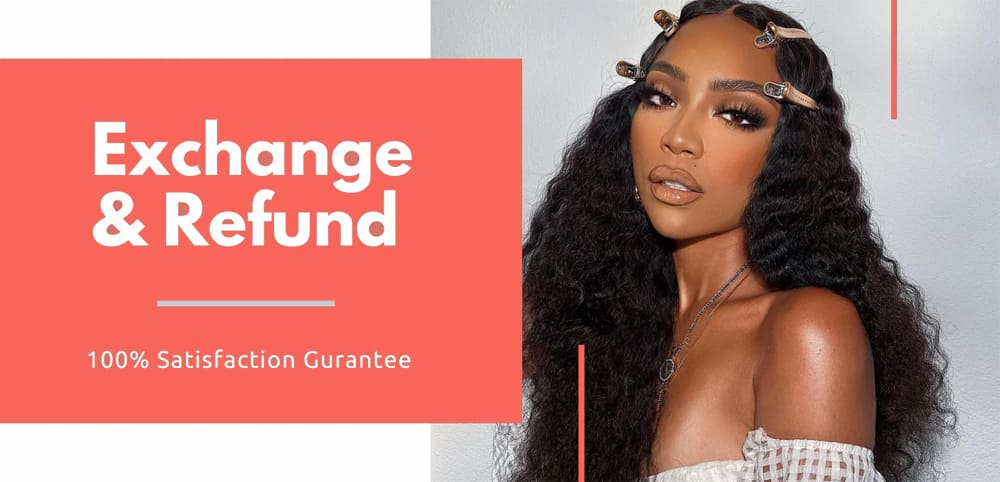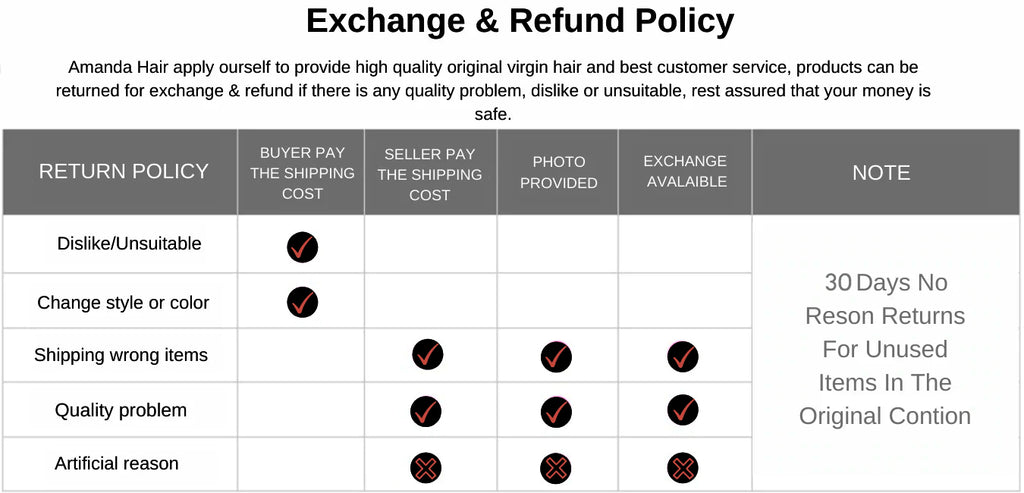 Exchange & Refund Details:
HOW MAY I CONTACT YOU?
You may contact us by e-mail at faye@amandahairs.com.  We always guarantee a response within 24 hours and will be happy to help you!
Warm Tips:
Custom made orders can't be exchanged and returned except for our mistakes.
I

f you have any other questions,be free to e-mail us at faye@amandahairs.com. We're here to help!